Hogan Orders Bar & Restaurant Closures, Wicomico County Declares Emergency
ANNAPOLIS, Md. (AP) — Maryland Gov. Larry Hogan is ordering the closure of bars, restaurants, gyms and movie theaters across the state in response to coronavirus.
Hogan announced his order would go into effect Monday at 5 p.m.
Hogan says drive-thru, carryout and delivery service will still be allowed.
Hogan also announced a prohibition on social, community, recreational or religious gatherings of more than 50 people in close proximity.
He also says the state is planning to make up to 6,000 more hospital beds available.
Hogan also says the state will provide three meals a day and a snack to students who need it while schools are closed the next two weeks.
Wicomico County Emergency Declaration
Wicomico County Executive Bob Culver has declared a state of emergency in response the outbreak of the coronavirus.
The Salisbury Daily Times reports that the declaration will give additional powers and resources to county agencies.
The county's Health Department will be taking the lead with a request that the public limit social contact.
But the county council will hold its regular meeting at 10 a.m. which will be broadcast on the public access channel PAC 14.
So far, Maryland has had 37 confirmed cases of the coronavirus in ten counties including one in Talbot County on the Eastern Shore.
Comptroller Asks $500 Million For Businesses
Maryland Comptroller Peter Franchot wants Governor Larry Hogan to dip into the state's "Rainy Day Fund" to help small business hit by the coronavirus outbreak.
He is looking for $500 million that would go toward helping small businesses with expense such as payroll and vendors.
Franchot said current efforts are not enough.
He added that in order to survive just the next 45 to 60 days these businesses need the funds as the economy slows.
He also urged that the money be pushed out the door as soon as possible.
Emergency Legislation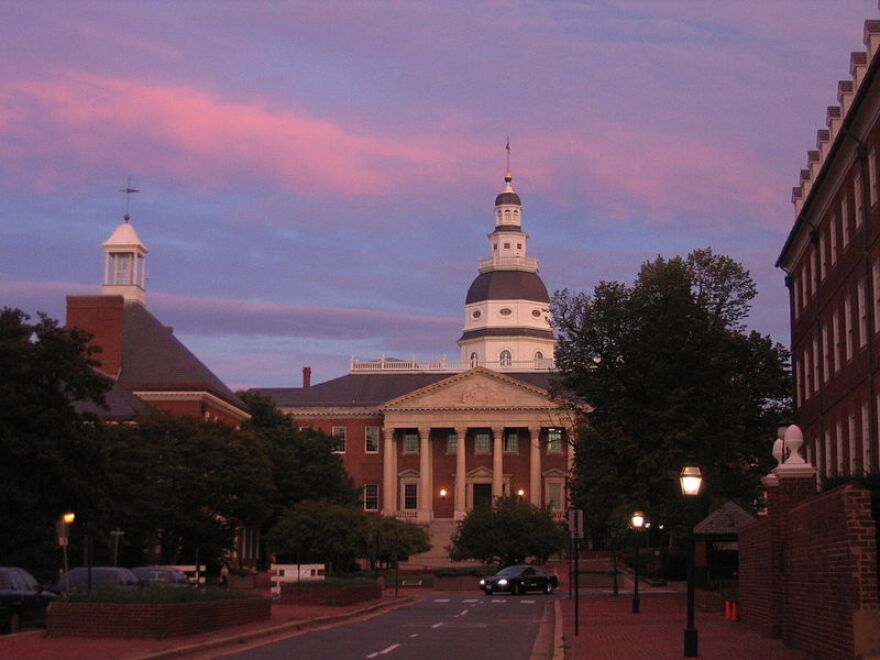 ANNAPOLIS, Md. (AP) — The Maryland Senate has passed an emergency measure to help residents during the coronavirus.
The Senate passed the bill unanimously on Monday.
The measure now goes to the House, where similar legislation is advancing.
Lawmakers are expediting priority legislation in preparation for an early adjournment on Wednesday due to the virus.
The bill would enable the governor to take additional steps to help people.
It includes provisions to prevent price-gouging for critical items like food, water, medical supplies and cleaning products.
It also would prohibit employers from firing employees who need to be quarantined or isolated.