Virus Update
ANNAPOLIS, Md. (AP) — Maryland is reporting more than 37,000 unemployment claims filed for last week. The numbers reported Thursday marked the third straight week the numbers have declined from more than 109,000 the week of April 4. There have been more than 385,000 claims filed in the last six weeks. That's an unprecedented surge in a state where businesses have been shuttered for weeks in response to the coronavirus. The number of cases has bedeviled the state labor department's unemployment website. Gov. Larry Hogan acknowledged the "serious problems" with a new website on Wednesday. He says the state will do whatever it takes "to get this straight."
Poultry Processing Plants
ANNAPOLIS, Md. (AP) — Maryland Gov. Larry Hogan has announced actions to address outbreaks of the coronavirus at poultry processing plants. Hogan said he participated in a call with the White House on Wednesday and other governors that included Delaware Gov. John Carney and Virginia Gov. Ralph Northam. Hogan says a virus testing site will be opened at the Perdue Stadium in Salisbury, Maryland, to test workers at the Perdue plant there and the Amick processing plant in Hurlock, Maryland. Hogan says Maryland now has 262 lab-confirmed virus cases associated with poultry workers. He says state and federal resources are deploying to support the testing.
Delaware
DOVER, Del. (AP) — Republican lawmakers in Delaware are urging Democratic Gov. John Carney to lift restrictions that are aimed at stemming the spread of the coronavirus but have also crippled the state's economy and led to unprecedented numbers of unemployment filings. House Republicans said in a letter Thursday that the restrictions have themselves had a substantial negative impact on public health. They said the state can protect the elderly and infirm who are most at risk of severe complications while allowing Delawareans to return to work. A Carney spokesman said in an email that the governor "will continue to be guided by science."
Virginia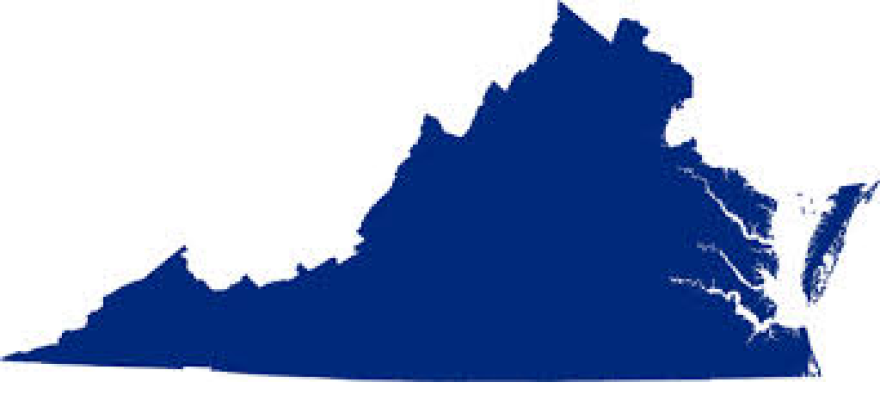 RICHMOND, Va. (AP) — More than a half-million Virginians have filed unemployment claims since the coronavirus outbreak hit the state last month. That's according to new federal data released Thursday. A report from the U.S. Department of Labor showed more than 74,000 Virginians filed unemployment claims last week. That marks the third straight week totals have dipped since weekly claims reached a record-setting nearly 150,000 in the week ending April 4. Still, it's far higher than before the crisis. Altogether in the past six weeks, about 570,000 people have filed for jobless benefits in Virginia. That's about 13% of the state's workforce.