Snow: On The Way
The snow is coming to Delmarva.
The National Weather Service has issued a winter storm warning from 7 p.m. to noon Tuesday.
Highs today around 20 degrees with northwest winds 5 to 10 MPH.
Forecasters now expect anywhere from 6 to 10 inches of snow on the peninsula between tonight and tomorrow morning.
The bulk of the white stuff should fall between 7 p.m. tonight and 7 a.m. tomorrow.
In Delaware Code Purple shelters were already seeing people crowding in from the cold.
State health officials are warning residents to stay inside and to take precautions to avoid potential frostbite or life-threatening hypothermia.
The temperatures are expected to remain below freezing for the rest of the work week.
Winds Damage Washington High Bleachers
There has already been one casualty from the cold snap bearing down on us.
The new installed bleachers at Washington High in Princess Anne were hit by high winds that lifted up the metal bleachers on the home side of the field, twisting them upside-down and flinging them around 20 feet across the running track.
Somerset Superintendent John Gaddis told the Salisbury Daily Times that it was the "wildest thing" he had ever seen.
The wreckage is surrounded by caution tape and the area has been locked down to keep out onlookers.
There was other damage across the region with Delmarva Power and Choptank Electric working to restore power.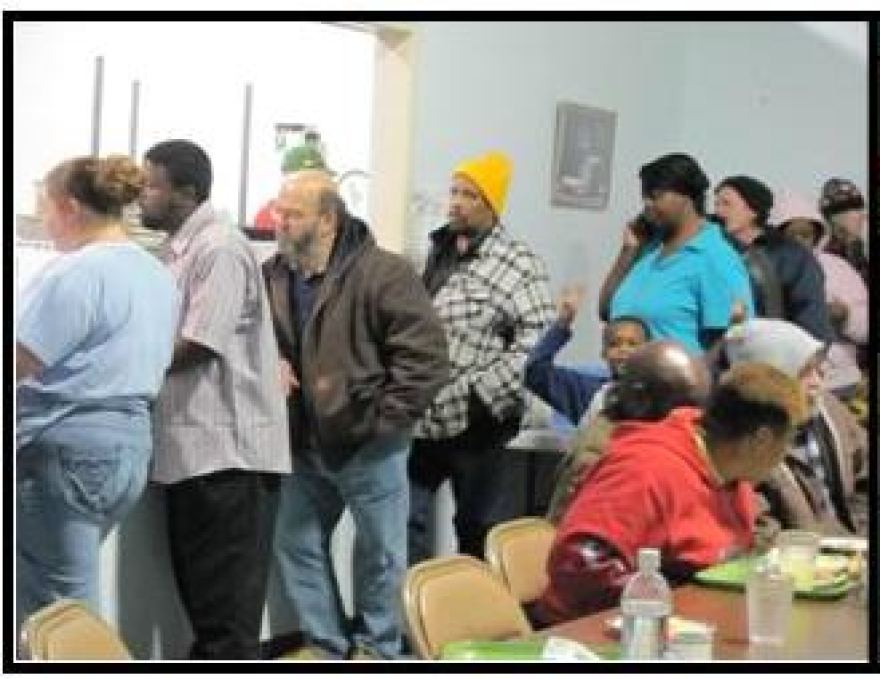 HALO Shelter Expands Help
With the cold weather coming on the Hope and Life Outreach Shelter in Salisbury has opened additional temporary space for residents seeking to get out of the cold.
The shelter is located at 119 South Boulevard behind the Giant supermarket.
The extra space will be available through Saturday with dinner served at 6 p.m. and registration at 7 p.m.
In addition, the Shelter's Day Facility will also be open with extended hours during week days from 8 a.m. to 6 p.m.
The Shelter's Center's Executive Director Celeste Savage says that rotating cold weather shelter that is held during such cold snaps has been full.
That, she adds, is why the center is providing extra space.